The Public Interest Legal Foundation published a sequel report based on voting history records in Virginia showing that large numbers of ineligible aliens are registering to vote and casting ballots. In some Virginia jurisdictions, the number of people registered to vote exceeds the number of citizens eligible to vote.
The full PDF report is available here.
Summary Findings:
Virginia election officials quietly removed 5,556 voters for non-citizenship between 2011 and May 2017;
1,852 of those removed as noncitizens cast ballots;
A total of 7,474 illegal ballots were cast from the pool of removed noncitizens;
Some records of illegal voting date back to the 1980s before their respective removals;
Virginia election officials routinely fail to alert law enforcement about these illegal votes or registrations.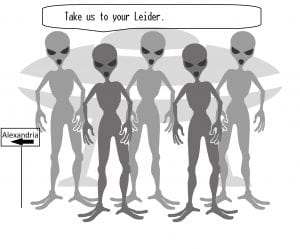 "At the instruction of Governor McAuliffe's political appointees, local election officials spent countless resources to prevent this information from spilling into the open," PILF President and General Counsel J. Christian Adams said. "Virginia hid critical information that would have improved election integrity while a political operative-turned-governor vetoed numerous proposals that would've prevented alien registration and voting. From NoVa to Norfolk and all urban and rural points in between, alien voters are casting ballots with practically no legal consequences in response."
Our press release on the report is here.
Access to evidentiary exhibits referenced throughout can be found, here.