Read More
Cleta Mitchell was a partner and political law attorney in the Washington, D.C. office of Foley & Lardner LLP, and a member of the firm's Political Law Practice. With more than 40 years of experience in law, politics and public policy, Ms. Mitchell advised nonprofit and issue organizations, corporations, candidates, campaigns, and individuals on state and federal campaign finance law, election law, and compliance issues related to lobbying, ethics and financial disclosure. Ms. Mitchell practices before the Federal Election Commission, the ethics committees of the US House and Senate and similar state and local enforcement bodies and agencies.
Ms. Mitchell represents numerous candidates, campaigns and members of Congress, as well as state and national political party committees. She has served as legal counsel to the National Republican Senatorial Committee and the National Republican Congressional Committee. Ms. Mitchell served as co-counsel for the National Rifle Association in the Supreme Court case involving the 2002 federal campaign finance law.
Thought Leadership
Ms. Mitchell has extensive experience on the federal lobbying and ethics law enacted by Congress in 2007, having taught dozens of seminars on the subject since its passage. In 2008, Ms. Mitchell authored The Lobbying Compliance Handbook, published by Columbia Books, Inc.
Ms. Mitchell has testified before Congress on numerous occasions related to election law, campaign finance and lobbying and ethics laws, and is a frequent speaker and guest commentator on political law. In 1999, she authored "The Rise of America's Two National Pastimes: Baseball and the Law," published by the University of Michigan Law Review, and in 2012, Ms. Mitchell authored "Donor Disclosure: Undermining The First Amendment," published by the Minnesota Law Review. In 2013, she was interviewed by The Wall Street Journal, "How to Investigate the IRS."
Recognition
Ms. Mitchell has been Peer Review Rated as AV® Preeminent™, the highest performance rating in Martindale-Hubbell's peer review rating system and has been selected by her peers for inclusion in The Best Lawyers in America© for six consecutive years since 2010 for her work in administrative/regulatory law. She has also been selected for inclusion in the Washington, D.C. Super Lawyers® list (2014) and was named a "Top Lawyer" in Washington D.C. by the Washingtonian for her work in political and campaign law. For her work in government and political law, she is recognized nationally in Chambers USA: America's Leading Business Lawyers (2010- 2014). In 2012, National Journal named her one of Washington's 25 Most Influential Women. Ms. Mitchell was a teaching fellow at the Institute of Politics, Kennedy School of Government at Harvard University in 1981 and was the Shapiro Fellow at the School of Media and Public Affairs at The George Washington University in 2001.
Affiliations
Ms. Mitchell served on the advisory council to the American Bar Association's Standing Committee on Election Law and as an advisor on the American Law Institute's Election Law Project entitled, "Principles of Election Law: Dispute Resolution." She serves on the board of directors of the Lynde and Harry Bradley Foundation, is past chairman of the American Conservative Union Foundation, and has served as the president of the Republican National Lawyers Association.
Ms. Mitchell was a member of the Oklahoma House of Representatives from 1976-1984 where she chaired the House Appropriations and Budget Committee. She served on the executive committee of the National Conference of State Legislatures.
Ms. Mitchell was in private law practice in Oklahoma City, in litigation and administrative law until 1991 when she became director and general counsel of the Term Limits Legal Institute in Washington, D.C. She litigated cases in state and federal courts nationwide on congressional term limits and served as co-counsel with former U.S. Attorney General Griffin Bell in the U.S. Supreme Court case on term limits for members of Congress.
Education
Ms. Mitchell received her B.A. (high honors, 1973) and J.D. (1975) from the University of Oklahoma.
Admissions
Ms. Mitchell is admitted to practice in the District of Columbia, the State of Oklahoma, the Supreme Court of the United States and federal district and appellate courts.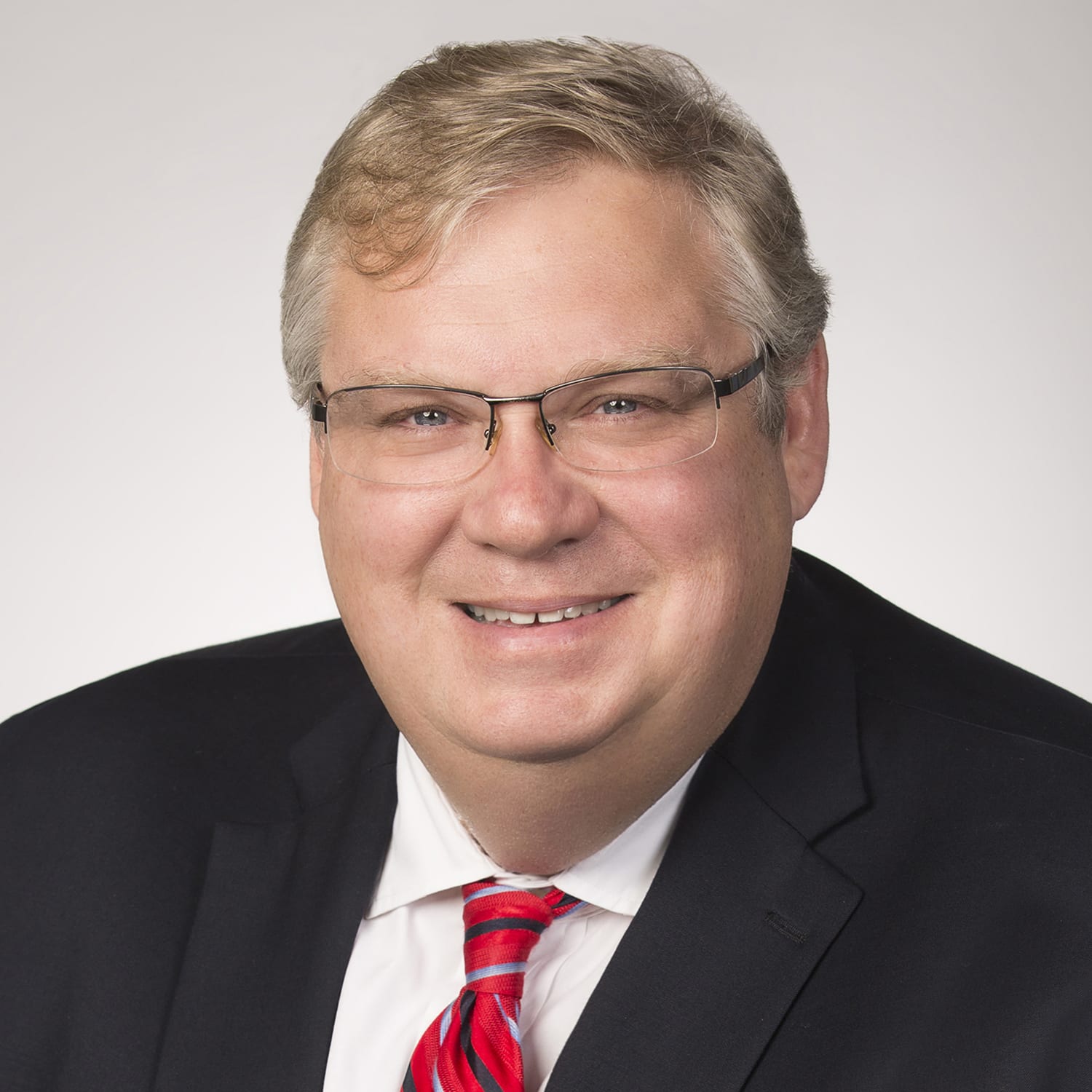 J. Christian Adams
President & General Counsel
Read More
J. Christian Adams serves as President and General Counsel of the Public Interest Legal Foundation. He is also the founder of the Election Law Center, PLLC. He served from 2005 to 2010 in the Voting Section at the United States Department of Justice. President Donald Trump appointed Adams to the United States Commission on Civil Rights in 2020. He is the author of the New York Times bestseller Injustice: Exposing the Racial Agenda of the Obama Justice Department which examines the Department's election and voting rights record. He litigates election law cases throughout the United States and brought the first private party litigation resulting in the cleanup of corrupted voter rolls under the National Voter Registration Act of 1993. He represented multiple presidential campaigns in election litigation. He successfully litigated the landmark case of United States v. Ike Brown in the Southern District of Mississippi, the first case brought under the Voting Rights Act on behalf of a discriminated-against white minority in Noxubee County. He has handled election cases in twenty states and the territory of Guam. He received the Department of Justice award for outstanding service and numerous other Justice Department performance awards. Prior to his time at the Justice Department, he served as General Counsel to the South Carolina Secretary of State. He also serves as legal editor at PJMedia.com, an internet news publication and appears frequently on Fox News and has appeared at National Review, Breitbart, the Washington Examiner, American Spectator, Washington Times and other publications. He has a law degree from the University of South Carolina School of Law. He is a member of the South Carolina and Virginia Bars.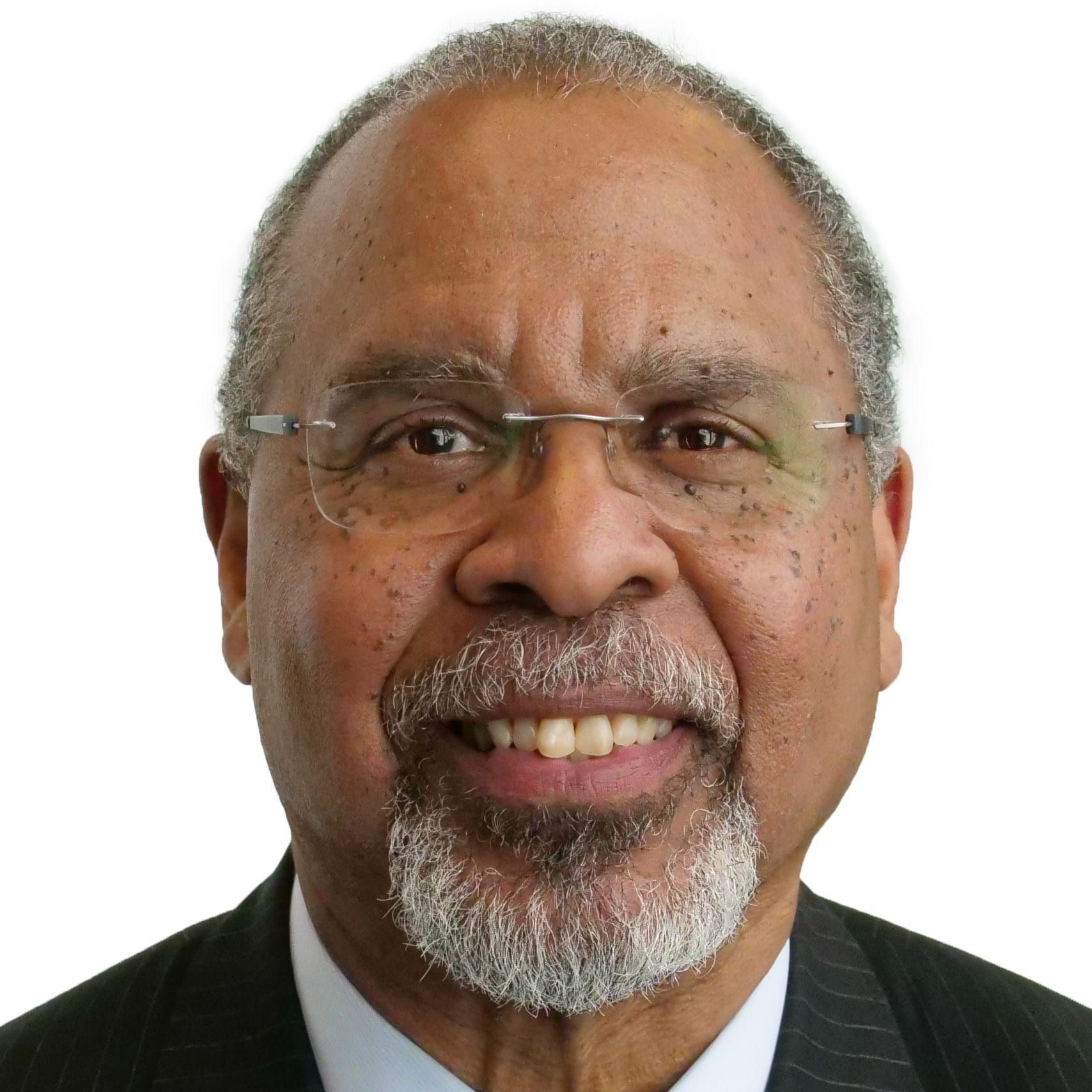 Read More
Ken Blackwell is the Senior Fellow for Human Rights and Constitutional Governance at the Family Research Council.  He is a national bestselling author of three books: Rebuilding America: A Prescription For Creating Strong Families, Building The Wealth Of Working People, And Ending Welfare; The Blueprint: Obama's Plan to Subvert the Constitution and Build an Imperial Presidency; and Resurgent: How Constitutional Conservatism Can Save America.
He serves on the Board of Directors of various high-profile organizations including the Timothy Plan, the International Foundation for Electoral Systems, the United States Air Force Academy Foundation, the Club for Growth, Grove City College, the National Rifle Association, the First Liberty Institute, the National World War II Museum, and the Law Enforcement Legal Defense Fund. He is a member of the Council on Foreign Relations and the Board of Advisors, of the Jewish Institute for National Security Affairs (JINSA).
Mr. Blackwell has had a vast political career. He was mayor of Cincinnati, Treasurer and Secretary of State for Ohio, undersecretary at the U.S. Department of Housing and Urban Development, and U.S. Ambassador to the United Nations Human Rights Commission. He was a delegate to the White House Summit on Retirement Savings in 1998 and 2002. During the 1990s, he served on the congressionally appointed National Commission on Economic Growth and Tax Reform and the board of the International Republican Institute. He was Co-Chairman of the U.S. Census Monitoring Board from 1999-2001.
He has received many awards and honors for his work in the public sector. These accolades include the U.S. Department of State's Superior Honor Award for his work in the field of human rights which he received from both the administrations of Presidents George H.W. Bush and Bill Clinton. In 2004, the American Conservative Union honored Mr. Blackwell with the John M. Ashbrook Award for his steadfast conservative leadership.
Ken's commentaries have been published in major newspapers and websites: The Wall Street Journal, USA Today, The New York Times, The Washington Post, The Washington Times, and Investor's Business Daily.  In addition, he has been interviewed by many media outlets including CBS's Face the Nation, NBC's Meet the Press, ABC's This Week, and Fox News Sunday.
His continuing education has included executive programs at the Massachusetts Institute of Technology and Harvard. Mr. Blackwell has also received honorary doctoral degrees from ten institutions of higher education. He holds Bachelor of Science and Master of Education degrees from Xavier University in Ohio, where he later served as a vice president and member of its faculty. In 1992, he received Xavier's Distinguished Alumnus Award and was inducted into Xavier's Athletic Hall of Fame in 2015.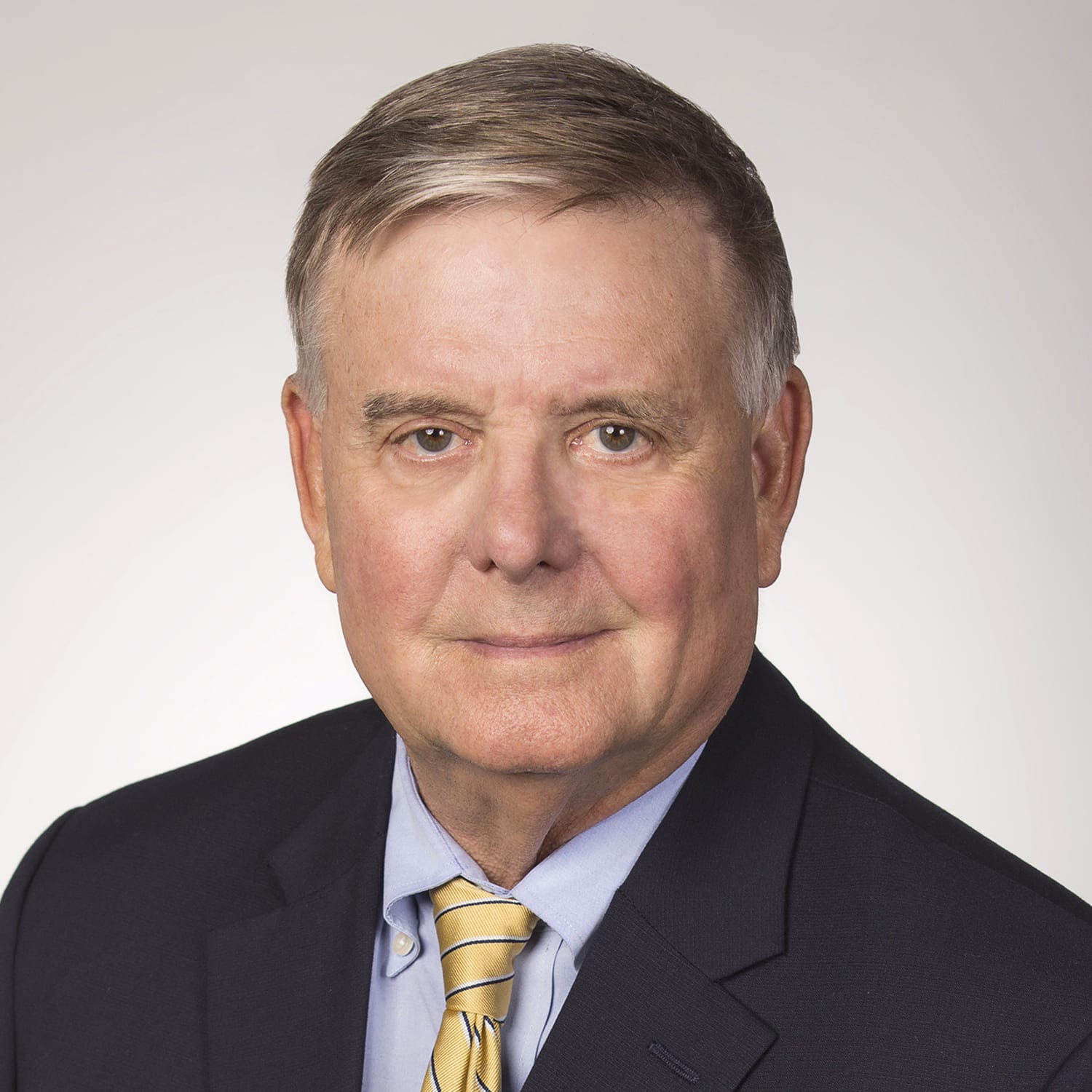 William E. Davis
Director
Read More
William E. Davis is a litigation lawyer with Foley & Lardner LLP and managing partner of the firm's Miami office. Since 1975, he has represented many corporations and other business entities in close to 150 jury and bench trials and evidentiary hearings. His wide-ranging experience extends to banking, corporate, construction, franchising, intellectual property and transportation litigation. Mr. Davis is a member of the firm's Business Litigation & Dispute Resolution and Intellectual Property Litigation Practices.
Over the years of his practice, Mr. Davis has represented national and international leaders in the hotel, travel and real estate franchise industry. In connection with such representation, Mr. Davis has actively been involved in numerous trademark, copyright and patent litigation and various other efforts related to the protection of intellectual property rights. He has handled and tried numerous cases regarding this subject matter representing both plaintiffs and defendants.
Mr. Davis was an early proponent of applying advanced case trial technologies to client cases, especially in complex matters. He uses case management and trial presentation technologies in an effort to achieve results that are timely and successful.
Recognition
Mr. Davis has been Peer Review Rated as AV® Preeminent™, the highest performance rating in Martindale-Hubbell's peer review rating system. He was honored as a Top Lawyer in the 2006 and 2015 editions of the South Florida Legal Guide, as well as being selected by his peers for inclusion in The Best Lawyers in America©. Mr. Davis was also selected for inclusion in the Florida Super Lawyers® lists (2006-2009).
Education
Mr. Davis received his J.D., cum laude (1975), from Stetson University and a B.A., with honors (1972), from the University of Florida.
Admissions
He is admitted to practice in Florida, Washington, D.C., the U.S. District Court for the Southern District of Florida, the U.S. District Court for the Middle District of Florida, the U.S. Court of Appeals for the Eleventh Circuit, the U.S. Court of Appeals for the Federal Circuit, and the Federal District Court for the District of Columbia.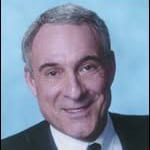 Read More
David Norcross was a Partner at Blank Rome LLP law firm until his recent retirement. David Norcross focused his practice on legislative affairs, legislative and executive department liaison, and public affairs.  Mr. Norcross has particular experience with energy issues, healthcare, transportation, management of legal team election activities and election observation (foreign and domestic). Mr. Norcross has undertaken missions overseas in Bulgaria, Costa Rica, Kuwait, Nicaragua, Nigeria, Russia, and others.
Mr. Norcross was the chairman of the Republican National Convention's Committee on Arrangements for the 2004 Republican Convention, held in New York City. He also formerly served as general counsel and member of the board of the International Republican Institute, general counsel to the Republican National Committee, and general counsel to the Center for Democracy.
He is a member of the Federalist Society and the Republican National Lawyers Association.  He currently serves as a member of the Executive Committee of the Republican National Committee and is the chairman of the RNC's Standing Committee on Rules.  He formerly served as secretary (Ch) of the Burlington County Board of Elections (N.J.) for many years.
Mr. Norcross served in the Judge Advocate Generals Corps, assigned to the U.S. Army Security Agency from 1962 to 1965, stationed in Asmara, Ethiopia. He received his B.A. form the University of Delaware and his LL.B from the University of Pennsylvania.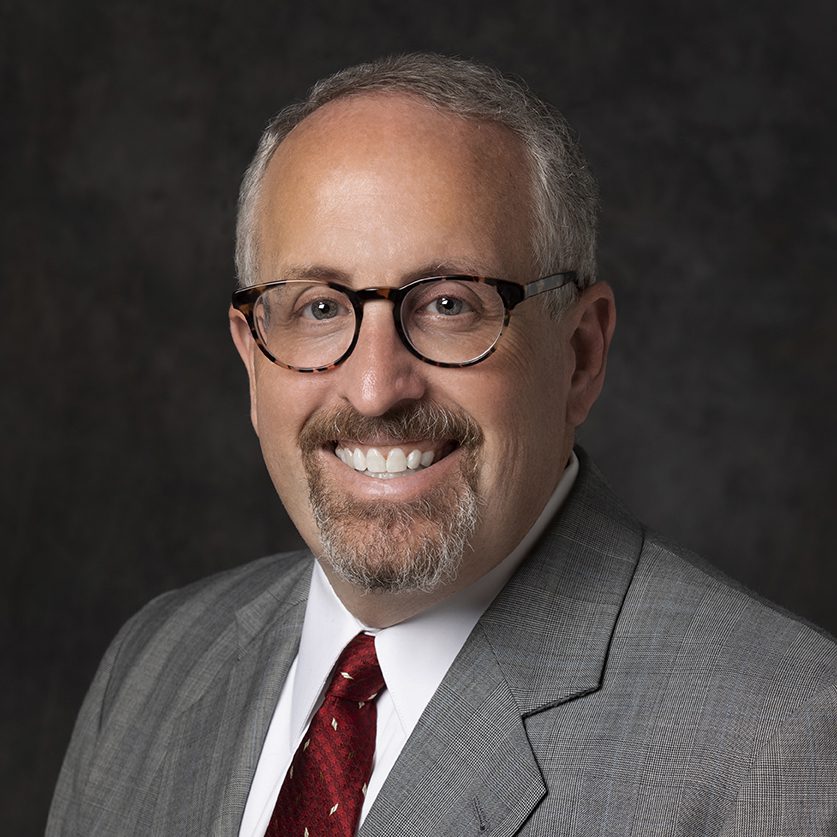 Read More
Brad Schlozman is a partner at Hinkle Law Firm in Wichita, KS, where his practice focuses primarily on defending governmental entities in civil rights investigations and lawsuits.  He has represented states, municipalities, and law enforcement organizations around the country that are being investigated or sued by the U.S. Department of Justice, state regulatory agencies, and/or advocacy organizations on various civil rights issues.  His representations have covered voting rights issues, disability matters, as well as a range of policing issues.
Brad also has a national employee benefits/ERISA practice in which he represents plans, employers, third-party administrators, record-keepers, investment advisors, financial institutions, insurance brokers, and various fiduciaries, helping them to achieve and maintain compliance with the array of laws, regulations, and guidance governing qualified and welfare benefit issues.
Prior to joining the firm, Brad held a series of high-level posts in the Department of Justice during the George W. Bush Administration, including United States Attorney for the Western District of Missouri, Acting Assistant Attorney General of the Civil Rights Division, and Counsel to the Deputy Attorney General.
Before transferring to the Justice Department in 2001, Brad was an associate at Howrey, Simon, Arnold & White, LLP in Washington, D.C., where he was a member of the Supreme Court and Appellate Litigation Practice. 
Brad graduated from the University of Pennsylvania and received his juris doctor with honors from the George Washington University Law School.  Following law school, Brad completed a two-year federal judicial clerkship with Chief U.S. District Judge G. Thomas VanBebber of the District of Kansas, and then clerked for an additional year for U.S. Circuit Judge Mary Beck Briscoe of the U.S. Court of Appeals for the Tenth Circuit.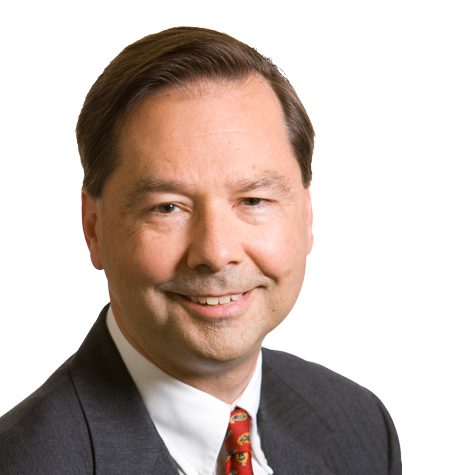 Hans von Spakovsky
Director
Read More
Hans von Spakovsky is an authority on a wide range of issues – including civil rights, civil justice, the First Amendment, immigration, the rule of law and government reform — as a senior legal fellow in The Heritage Foundation's Edwin Meese III Center for Legal and Judicial Studies.
As manager of the think tank's Election Law Reform Initiative, von Spakovsky also studies and writes about campaign finance restrictions, voter fraud and voter ID, enforcement of federal voting rights laws, administration of elections and voting equipment standards.
Heritage's election reform project examines not only how to protect the integrity of campaigns and elections but to achieve greater fairness and security.  "In an era of razor-thin election margins, these issues are vital to the preservation of our republican form of government and the rule of law," von Spakovsky says.
Previously, as manager of the think tank's Civil Justice Reform Initiative, von Spakovsky studied how plaintiffs' attorneys and activists attempt to manipulate the courts for their own ends — at the expense of the public.
He is the co-author with John Fund of the book "Who's Counting? : How Fraudsters and Bureaucrats Put Your Vote at Risk" (Encounter Books, 2012) and "Obama's Enforcer: Eric Holder's Justice Department"  (HarperCollins/Broadside June 2014).
Before joining Heritage in 2008, von Spakovsky served two years as a member of the Federal Election Commission, the authority charged with enforcing campaign finance laws for congressional and presidential elections, including public funding.
Previously, von Spakovsky worked at the Justice Department as counsel to the assistant attorney general for civil rights, providing expertise in enforcing the Voting Rights Act and the Help America Vote Act of 2002.
A former litigator, in -house counsel and senior corporate officer in the insurance industry, von Spakovsky worked on tort reform and civil justice issues there for more than a decade.
He has served on the Board of Advisors of the U.S. Election  Assistance Commission and on the Fulton County (Ga.) Board of Registrations and Elections.  He is a former vice chairman of the Fairfax County (Va.) Electoral Board and a former member of the Virginia Advisory Board to the U.S. Commission on Civil Rights. He currently serves on the Policy Board of the American Civil Rights Union.
His analysis and commentary have appeared in The Wall Street Journal, The Washington Times, Politico and Human Events, as well as such outlets as National Review Online and Townhall.  His series for PJ Media, "Every Single One," was nominated for a Pulitzer Prize. He appears regularly on Fox News Channel and on other national and regional TV and radio news outlets.
He has testified before state and congressional committees and made presentations to, among other organizations, the National Association of Secretaries of State, the Federalist Society, the National Conference of State Legislatures and the American Legislative Exchange Council. He also has taught as an adjunct professor at the George Mason University School of Law.
A 1984 graduate of Vanderbilt University School of Law, von Spakovsky received a bachelor's degree in 1981 from the Massachusetts Institute of Technology.  He currently resides in Vienna, Virginia.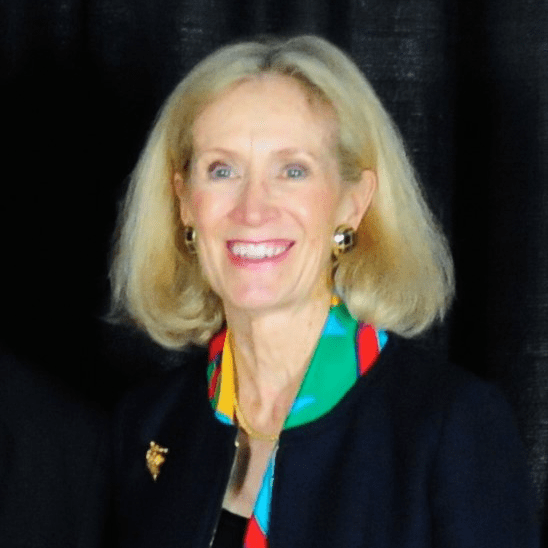 Clara Belle Wheeler