We have launched new interactive website tool that allows individuals to see historical errors in states' voter rolls. These errors include individuals registered twice at the same address, deceased individuals who have not been removed from the voter roll, individuals registered in multiple states, and people registered at commercial addresses.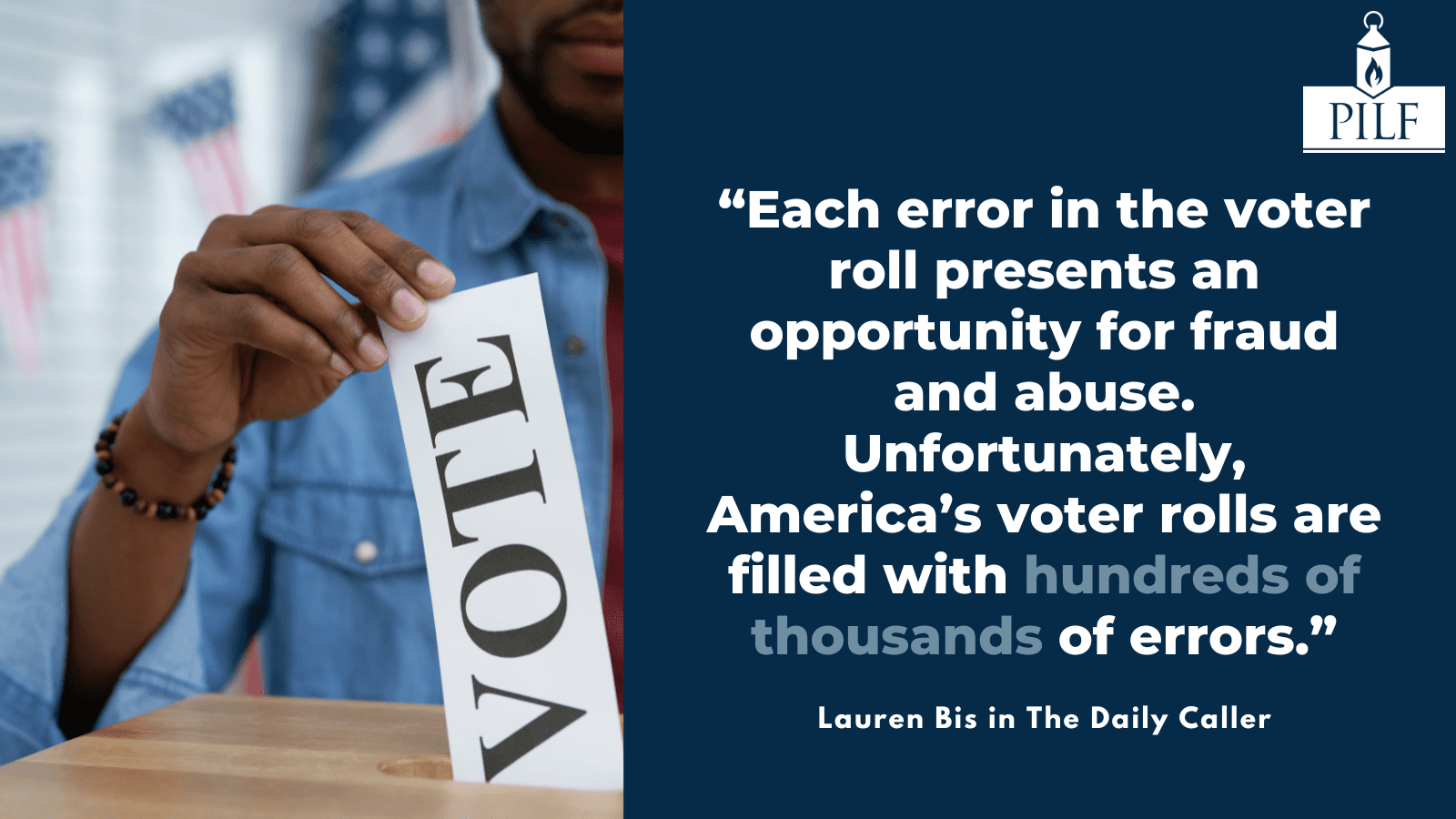 Our research identified:
Over 317,000 deceased registrants on the voter rolls
Over 449,000 interstate duplicates, meaning individuals are registered to vote in more than one state
Over 54,000 same address duplicate voter registrations
 PILF Spokeswoman, Lauren Bowman, joined the Lars Larson show to discuss  these hundreds of thousands of errors in the voter roll.
Watch PILF President, J. Christian Adams', interview on Washington Watch to find out how PILF is weaponizing this data to sue states that are violating federal law by performing reasonable voter list maintenance.